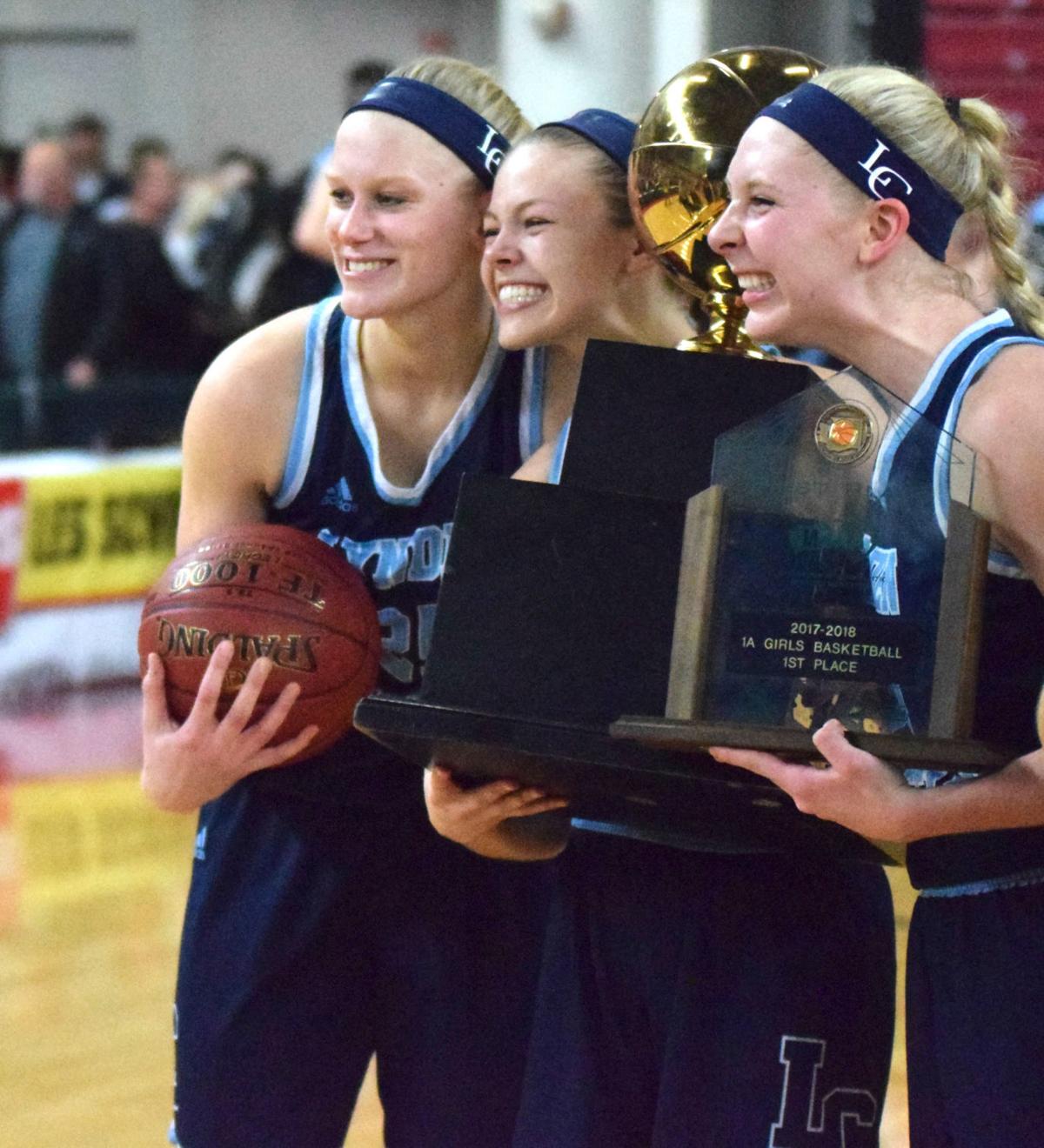 'Twas an off year this year. I don't know why, don't follow local sports as closely as I might and most do. 'Twas an off year: Des Moines had no Hollanders, or at least very few.
An Iowa State Tournament without a Western Christian High team--boys or girls--is a rarity. Not only did no Western team grab the big prize, neither girls or boys even had a place. Last year, it was both boys and girls--both wins. That's rare, but plain old state championships are not.
No Unity Christian team either, although bringing home the bacon isn't quite the annual ritual in the school down the road. The Sioux Center girls went to the tourney this year, again, but no MOC-FV teams made it either. Of all things, George-Little Rock and West Sioux both sent squads, but neither came home with the nets or the honor.
Nobody from Pella either, hard as that is to believe--either Christian high or public. It was as if someone set a quota on Dutch kids this year. Ordinarily, kids with unpronounceable names are everywhere. Some in the diaspora were on other teams's rosters, I'm sure. Check your Vanders to be sure.
In the state of Washington this year, Lynden Christian boys won it all, Lyndon Christian girls won too. As if that wasn't enough, Lynden Public boys won (they play in different classes), and Lynden Public girls got a place, but didn't come home with all the marbles. Just to be sure, Sunnyside Christian won its class. Thusly, in Yakima last Saturday there were more Dutch names than half the province of Gelderland.
Someone somewhere determined that the tallest people in the world are from Friesland--and their descendants--which is why people who stumble into Sioux County, Iowa, or western Michigan or the far northwest corner of Washington feel diminished in the land of the giants. Size matters in high school sports.
But no ball team can run the tournament table by height alone. There has to be will. There has to be desire, and desire has to have a foundation, a following. I'm told most of Lynden was over the mountains in Yakima last weekend. I don't know who may have been minding the store.
There are no winners where people don't care, where they don't work up a sweat by way of a work ethic that won't quit, where moms and dads and grandpas and grandmas don't truly believe the pursuit of excellence is quite simply heavenly. Wooden shoe kids get pushed. Sioux County's churches are alive and kickin', but if you're want excitement, hang out at some local monster gym.
We're tall and we're good, even a little self-righteous about it. That doesn't hurt either.
Right now, all of Lynden is proud, and that's not a sin either, people will tell you. Here, among the Hollanders, this year there simply wasn't much glory to go around.
But there's always next--ain't it so? You can bet some kids--and their parents--are already dreaming of taking home the prize.