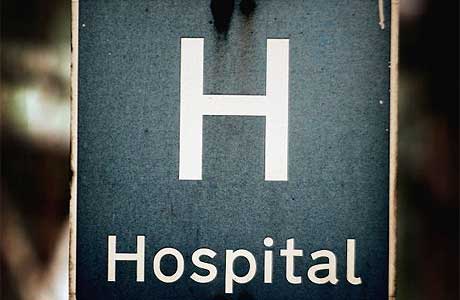 Our kids are not children, but they're still our kids.
At just about every hospital in the nation this morning, people wait, scared and sorry and heavy-laden with grief, most of them, I'm sure, praying. We're not. Most of us aren't, and none of our family is. Not today anyway. Tomorrow, who knows? Someday, for sure.
But I know a family who is, and they're 500 miles away, but not far from where my son lives, a kid--he's not a kid--and his wife and their family, a kid my son knew in high school and college. Today, that family waits somewhere alone for news that in all likelihood won't be good, medical reports about their newborn, who is not healthy and is not likely to live.
The news came in an distressed e-mail from church, a note from the grandparents who are there with their children, waiting and fearful and praying. I forwarded that note to my son, who is not a child, told him that because they happen to live so close to this family, the husband an old friend, he might think of calling or even stopping by, at least praying because life is precious, so precious, and this one's, this baby's, is so very fragile. And things don't look good at all.
I don't know that my son will visit. I do hope he prays. But I can't forget sending the note, and I'm trying to determine exactly why.
I'm sure there are several reasons, one of which is my son's own newly-wedded happiness--I mean, he and his wife have been married for a year and a half already, and they're not children. Still, my son has suffered more than his share of the blues, and his mother and I count his happiness these days among our richest blessings. Sending him woe and sadness--a baby's pending death--drops him into a world of darkness when all around him there seems, these days, so very much light.
That may be part of it. But there's more, I know, even though when I sent that note I really didn't hesitate. Maybe I'm still protecting my children, even though they aren't kids. I'm still hoping they don't see a world I know very well exists. I remember my own introductions--a awkward New Years Eve spent with a woman whose marriage was in angry distress, a cat fight in the first church we attended, the death of a friend, and, worse than anything, the loss of children. I didn't want them to have to have to wade into that level of sadness. I wished they could avoid it, always have and still do.
But they can't. Besides, they're not children anymore.
But they're still my kids, and I guess I'll forever be their father.