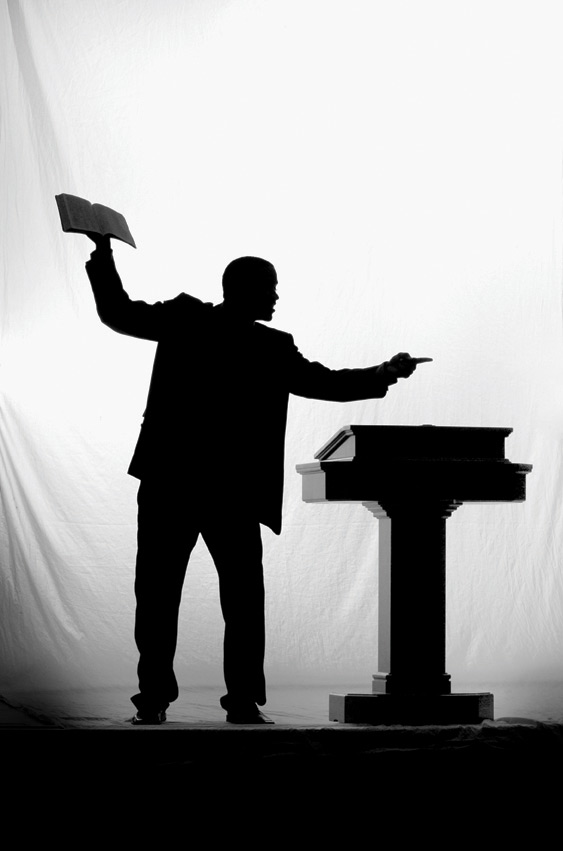 That moment, "the first occurrence," is remembered today with a kind of joy, a magic that people reserve only for things profoundly mysterious and thus almost holy. You can secure a tape recording of that sermon, but you have to take your place on a long waiting list.

The effect was so powerful that when, on Monday, the men assigned to control the system from the glass-front booth in the back of the church talked about getting out the kinks, Smithson balked just enough for them to put off the job.

The "second occurrence" a few weeks later was much shorter. The sermon topic that day was the dynamic nature of love. Smithson stressed how difficult it would be to be a Christian and not live in community with others. Our profession of faith, he said, needs to prompt a kind of activism. Suddenly, another male voice came over the speakers: "If you think of the true pleasures of life," the voice said, "very few of them involve the isolated individual. Even reading is a shared activity--you are sharing with an author who has the capacity for getting into you and grabbing you."

"Exactly!" Smithson said immediately, pointer finger raised. He never missed a beat in a sermon whose concluding paragraphs some people can recite yet today, months later.

Something happened with the "second occurrence." Because its place in the process of worship was so seamless, few parishioners even questioned the coincidental nature of the "radio event" when they left the sanctuary. What had happened, the collective mind of Delaney Street Church reasoned, was that God Almighty had steered a radio conversation from local station WOBR right into our brand-new sanctuary to highlight the truth. Needless to say, such special favor has immediate rewards.
An strange phenomenon continues. . .