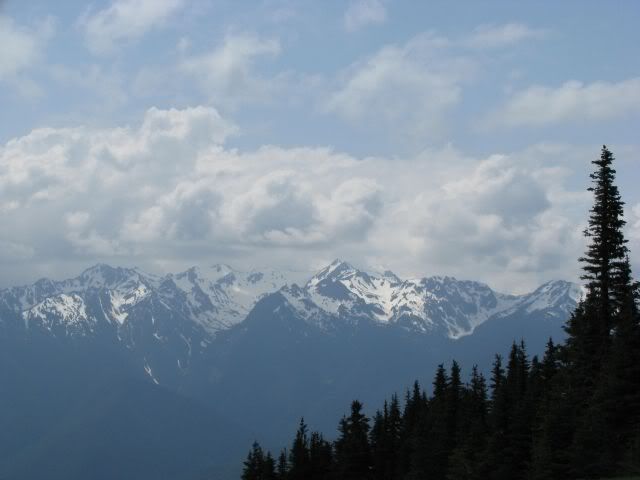 An old Schaap story for Christmas--
Grandma's holiday prayers a thousand miles from home.
~ * ~ * ~ * ~
"We've not found

anything, Mom."
That's what Ellen had told her, and how many times hadn't her daughter said exactly that when she had asked the question? "We've not found anything, Mom"–a reply which Jan might have felt hopeful if the words weren't twisted in the same way every time Ellen said them. "We've not found anything, Mom." Emphasis on found, as if to say, "end of discussion." That answer always came packaged in a deadbeat tone that carried too much finality, and Jan knew–aren't mothers supposed to know?–that Ellen wasn't really looking at all.
So she'd tried once again, Christmas Eve. "Have you found a suitable church?"
The two of them were about to go to bed. She'd come for the holidays. She'd not looked forward to a long plane ride to Seattle, alone, now that Jack had gone. She'd not looked forward to the trip itself, but she'd crossed the days off the calendar because she wanted so badly to see her kids, her smart kids who were making so much money in computers–Microsoft this, Microsoft that. She'd never been to their new place, a flashy condo with windows for walls. But she couldn't help asking again, as if the topic had never come up before–"Have you found a suitable church?"
"We've not found anything, Mom," her daughter said, in a computer voice. And then Ellen gave her a smile Jan knew was condescending because, after all, she was "Grandma" and the two of them, her son-in-law and daughter, were big shots–corporate jet, power lunch, lots of travel. Ellen and Frank were cutting edge, and her mother was an old oak buffet from Iowa.
She wanted to tell her daughter that the two of them weren't going to find a church if they sat on their hams or slept in to catch up from work weeks that had them gone more than home, their kids hostage to some pre-school with a big cheery sign with multi-colored balloons.
"Have you been looking, Ellen?" she'd asked her daughter.
They were wrapping presents. It was Christmas Eve, mind you, and they were still wrapping the kids' Christmas presents. Frank was in his office–they each had one in the big condo–and the kids were off to bed.
"We've looked," she said, fitting a corner on a whole box of electronic games. "We keep telling ourselves we've got to slow down," Ellen told her. "We got to smell the roses, you know? Last summer we were out on the boat only once."
"Whose fault is that?" Jan said.
"Ours, of course," Ellen told her.
"Are you still in love?" Jan said.
"I'm serious," she'd said, curling the ribbons across the top of Tosha's new Barbie.
"Look, Mom–we're all right, okay? I've never stopped thinking that there's a God–I'm no infidel." After that first insipid smile, Ellen never once looked up, which Jan had read as a good sign, since there was some guilt there anyway.
"Maybe we ought to go tomorrow," she said.
Ellen dropped her shoulders.
"I'm 34 years old, Mom," Ellen told her.
"I brought you into this world," she said. "I know exactly how old you are." She flitted with the ribbons, put the gift under the tree, and sat back on her haunches. "I'm serious. I saw this church–"
"I saw this church on the way in–not big either. '10:45' it said, 'Christmas Service.'" She looked directly at her rich daughter. "You and me and the kids? Frank is your responsibility, not mine."
Ellen rolled her eyes, threw her bangs back out of her face. She looked down at her fingers, pushed back her cuticles, breathed audibly. "Let me think about it, okay?" she said, grudgingly.

"If that's the way you have to have it, let me think about it."
[Tomorrow: Jan's hurts mount.]